PHOTO GALLERY: Richardson Center's Holiday Turkey Trot
Happy Thanksgiving from KCSOS! As schools gear up for their well-deserved Thanksgiving break, the Richardson Child Development Center at KCSOS hosted its annual Turkey Trot Parade this Friday, November 17. With students and staff from every classroom donning unique themes such as marching soldiers, rockstars, Snoopy, turkeys, and more, the Richardson campus came alive with vibrant colors and festive cheer.
Thank you to the parents for attending and to the Richardson staff who make this yearly event enjoyable for all! We would like to extend a special thank you to this year's Turkey Trot Grand Marshal Assistant Superintendent of Student Support Desiree Von Flue.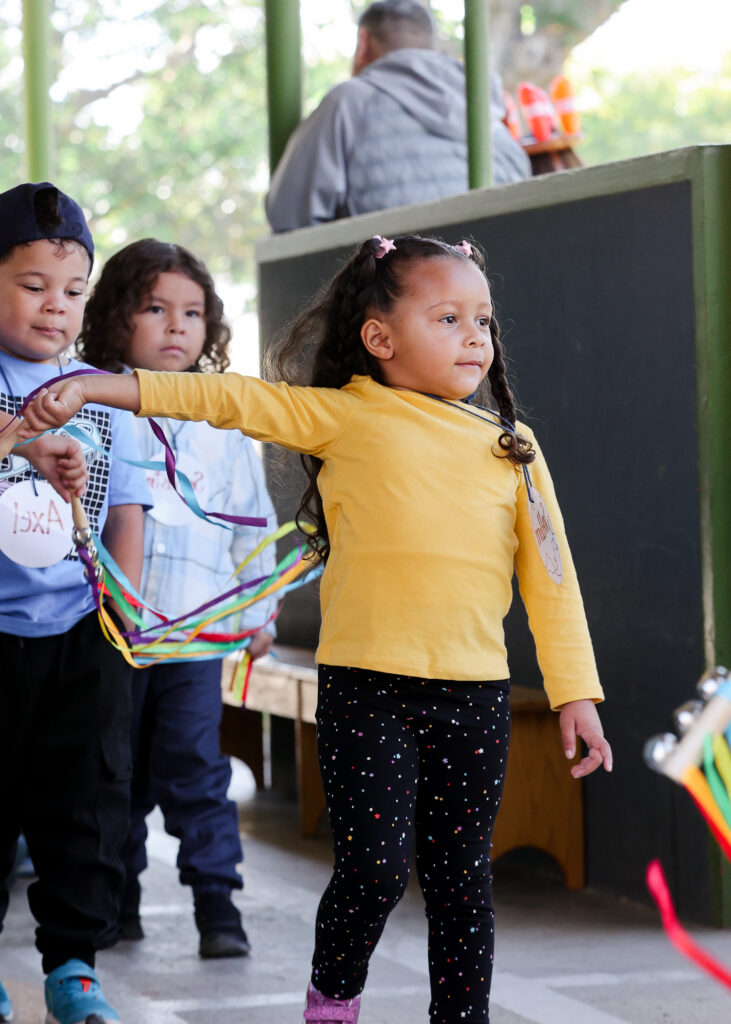 Grand Marshal Desiree Von Flue poses with the Turkey Trot guest judges.
By Jennifer Bryan
Jennifer Bryan joined Kern County Superintendent of Schools in 2021 as a Communications Specialist. As a creative and motivated marketing communications specialist, she has a special knack for storytelling and content creation. Born and raised in Kern County, Jennifer has worked in major industries within the region such as agriculture and oil and gas before she made the transition to education.